Partners
Summit Partner
Summit Partner
Prolacta Bioscience Inc. is a privately held life sciences company dedicated to Advancing the Science of Human Milk®. As the world's leading hospital provider of 100% human milk-based nutritional products, Prolacta's life-saving products have reduced complications and improved health outcomes for premature infants.
Early Life Nutrition in a Nutshell
Purpose
With the challenges in Early Life Nutrition rapidly increasing, not decreasing, the time for open, honest discussion, and change is now. The Early Life Nutrition Summit brings together multiple stakeholders for a networking and educational opportunity to accelerate the next generation of food, beverage and formula products to market.
Senior Global Stakeholders
Learn from leading companies, start up's and the most respected organizations in the space. Meet large brands, start-ups. academic researchers, pediatricians, dietitians, gastroenterologists, government bodies, consumer goods companies, retailers, investors and more in our senior level audience and leading speaker faculty.
Crucial Topics
Accelerate your knowledge of Early Life Nutrition with a dynamic learning experience, covering everything from the impact of oligosaccharides and sugars in Early Life, precision nutrition and the impact of this for both the consumer and industry, gut microbiome and fostering good gut health, allergen introduction and allergen free products, the future of Early Life Nutrition and more.
I'm so honored to speak about the future of infant and childhood nutrition — by following the research and working together, we can reshape our industry for the good of future generations.
Katie Thomson, CEO, Square Baby
I am looking forward to help develop a framework through which food allergen tolerance can be enhanced through dietary modification during the first years of life.  Moreover, this conference will provide an exciting and unique opportunity to participate in discussions surrounding the use of precision nutrition early in life and how this can improve physical health and prevent disease.
Thomas Sferra, Chief, Pediatric Gastroenterology & Nutrition, University Hospitals of Cleveland
I'm excited about the Early Life Nutrition summit because with new food allergy prevention medical guidelines for infants in the US, UK, and EU, we have the opportunity to help prevent many hundreds of thousands of babies from developing severe food allergies.
Daniel Zakowski, CEO, Ready, Set, Food!
Expert Speaker Faculty
Andrew A Bremer
Chief, Pediatric Growth and Nutrition Branch
NICHD/NIH
Andrew A Bremer
Chief, Pediatric Growth and Nutrition Branch
NICHD/NIH
Dr. Andrew A. Bremer joined the National Institutes of Health (NIH) as a Medical Officer in November 2013 within the National Institute of Diabetes and Digestive and Kidney Diseases' Division of Diabetes, Endocrinology, and Metabolic Diseases, and was appointed in May 2018 to be the Chief of the Pediatric Growth and Nutrition Branch within the Eunice Kennedy Shriver National Institute of Child Health and Human Development (NICHD). He is a board-certified internist, pediatrician, and pediatric endocrinologist, and has a Ph.D. in pharmacology. Prior to joining the NIH, he was an Associate Professor of Medicine and Pediatrics at the Vanderbilt University School of Medicine. His areas of interest and expertise include pediatric and adult endocrine disorders, the impact of maternal diet and gestational obesity/diabetes on fetal programming, the developmental origins of health and disease, the impact of the intrauterine environment on long-term maternal and child health outcomes, childhood obesity, and the role of nutrition in development throughout the life cycle. He is also the Acting Chief of the Pregnancy and Perinatology Branch at NICHD and the Program Official for NICHD's Neonatal Research Network, Maternal-Fetal Medicine Units Network, and Global Network for Women's and Children's Health Research. Furthermore, he is a Co-Chair on the National Collaborative on Childhood Obesity Research Steering Committee, the NIH Liaison to the American Academy of Pediatrics' Committee on Nutrition and Section on Obesity, and a Senior Liaison to the NIH Office of Nutrition Research.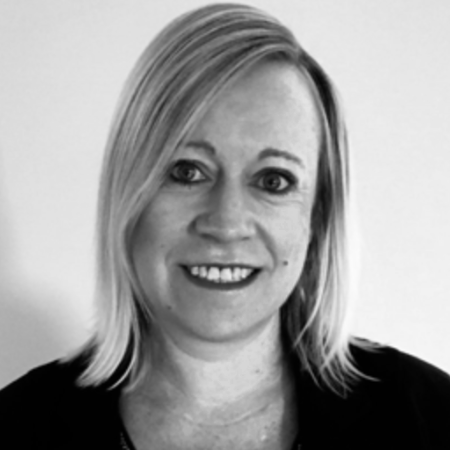 Kathy La Macchia
International Nutrition Lead
Kraft Heinz
Kathy La Macchia
International Nutrition Lead
Kraft Heinz
Kathy is a Nutritionist who has 20 years' experience in the food industry in Europe, USA and  Australia. Her passion is to drive product development that delivers to making the best foods for  infants, children and adults that meet the nutritional needs of the persons in the most sustainable way. 
Kathy has a long history in infant nutrition, working in hospitals, pharmaceutical and food industry  all with a focus on supporting Infants Nutritional needs. Kathy has been working at the Kraft Heinz  company for the last 10 years. During this time she has been leading the Nutrition and Health  agenda for the company driving both Innovation focused on making the best foods for infants and  young children as well as reformulating products to meet the nutritional needs of young children.  Kathy also leads the companies Infant Nutrition research program to ensure driving the best science,  regulations and consumer needs into the foods of the future generations.
Michelle Muller
Co-Founder & CXO
Little Spoon
Michelle Muller
Co-Founder & CXO
Little Spoon
Michelle Muller is the co-founder & Chief Experience Officer of Little Spoon, a brand built for the modern parent that is rethinking the sleepy industry of highly processed, unhealthy baby food by delivering high quality, fresh baby food right to your door. Delivering direct to customers nationwide since 2017. Michelle believes strongly that every child deserves the most fresh and nutritious food possible. Michelle leads with empathy and empowerment while fostering collaborative environments with the common goal of consistently driving great end-to-end experiences and championing a customer first mission at Little Spoon.
When not disrupting the baby food industry, you can find Michelle with her three sons food adventuring in their hometown of NYC or traveling the world. They most recently summited Mount Kilimanjaro in June 2021.
Betsy Fore
Chief Executive Officer
Tiny Organics
Betsy Fore
Chief Executive Officer
Tiny Organics
Named Forbes 30 under 30 and BBC's 100 Most Inspiring Women, Betsy has over a decade of experience as an inventor, product founder and CEO. Betsy serves on the Tufts School of Nutrition and Policy Innovation Council and her company, Tiny Organics, has been chosen by Michelle Obama's Partnerships for a Healthier America for their baby food initiative to support veggie-forward early palate development across the nation. In addition to her efforts to propel food equity, she was also chosen by the Obama administration to serve as an entrepreneurial ambassador for the US Embassy to other countries. Betsy enjoys building great brands and has invented over 100 products and counting. She is a keynote speaker and has spoken at Google, CES, World Economic Forum, National Retail Federation, Food is Medicine Global Summit and served as a Judge at the MIT Startup Competition. She is the first Native American woman in history to raise a Series A for her company (over $15M to date).
Prior to co-founding Tiny Organics, Betsy is the founder of pet wearables brand WonderWoof. WonderWoof made Oprah's Favorite Things list and launched at Story, Bloomingdales, Harrods, Colette, Best Buy, Urban Outfitters and every Petco in the US on end cap giving it the best retail traction of any pet wearable to date. Her products have been featured in Vogue, Forbes, Wired, Good Housekeeping, INC, Wall Street Journal, Tech Crunch, among others. Prior to founding WonderWoof, Betsy built Mind Candy in London alongside founder Michael Acton Smith (Calm). In her time there, Moshi Monsters reached over 100M registered users online and became the top selling toy brand in the UK. Betsy began her career inventing toys for Mattel, Hasbro and Spinmaster, developing product lines for Polly Pocket, WWE, UNO and Star Wars.
A true builder at heart, Betsy is an Industrial Designer by trade and builds from her own passions, struggles and dreams. Her "Why" for co-founding Tiny was from growing up on a sugar roller coaster and since "re-engineering" her body about 15 years ago to be vegetarian. Through Tiny, Betsy is giving her son a healthier lease on life by preferring vegetables from the earliest days. Tiny's recipes are over 80% veggies only, so she along with her team are seeking to expand the palates of a generation to prefer whole, real, rich and savory foods to last a lifetime from the very first bites.
Daniel Zakowski
Chief Executive Officer
Ready, Set, Food!
Daniel Zakowski
Chief Executive Officer
Ready, Set, Food!
Daniel Zakowski is CEO and Co-Founder of Ready, Set, Food!, a patented allergist-developed system that gently introduces babies starting at 4 months of age to peanut, egg, and milk, helping reduce their risk of developing these common food allergies by up to 80%.  Medical guidelines now tell parents to feed allergenic foods to their baby early and often, but most parents struggle with following these recommendations when babies are so young.  Their innovative approach already earned the support of companies like Danone and J&J, partnership with health systems like Advocate Aurora and Providence, and over 50,000 parents.
Michael Goran
Professor of Pediatrics
CHLA
Michael Goran
Professor of Pediatrics
CHLA
Dr. Goran is Professor of Pediatrics at Children's Hospital of Los Angeles, Keck School of Medicine at the University of Southern California. He is Program Director for Diabetes and Obesity at The Saban Research Institute and he holds the Dr Robert C and Veronica Atkins Endowed Chair in Childhood Obesity and Diabetes. Dr Goran also serves as Co-Director of the USC Diabetes and Obesity Research Institute. Dr Goran is a native of Glasgow, Scotland, and received his Ph.D. from the University of Manchester, UK (1986) prior to postdoctoral training in the US (1987 to 1991). He previously served on the faculty of Medicine at the University of Vermont (1991 to 1994), and the Department of Nutrition Sciences at UAB (1994 to 1999) prior to joining USC in 1999.
Dr Goran's research has focused on the causes and consequences of childhood obesity for 30 years. His work is focused on understanding the metabolic factors linking obesity to increased disease risk during growth and development and using this information as a basis for developing new clinical, behavioral and community approaches for prevention, treatment and risk reduction. He is also especially interested in ethnic disparities in obesity and obesity related diseases including type 2 diabetes and fatty liver disease, with a special interest on the effects of dietary sugar on obesity and metabolic diseases among Hispanic populations. His work also covers maternal-infant nutrition and identifying modifiable factors that can be targeted for interrupting the developmental programming of obesity, including bioactive elements of breastmilk and infant microbiome development. His research has been continuously funded by NIH and other Foundations for the past 30 years during which he has raised almost $50m in funding to support this work.
     Dr. Goran has published over 350 professional peer-reviewed articles and reviews. He is the Editor of the "Childhood Obesity: Causes, Consequences and Intervention Approaches" published in 2017, co-editor of "Dietary Sugars and Health" published in late 2014, and currently serves as Editor-in-Chief for Pediatric Obesity. He is the author of "Sugarproof: The Hidden Dangers of Sugar That Are Putting Your Child's Health at Risk and What You Can Do", published by Avery/Penguin in the fall of 2020. He has been the recipient of a number of scientific awards for his research and teaching, including: The Nutrition Society Medal for Research (1996), The Lilly Award for Scientific Achievement from The Obesity Society (2006), The Bar-Or Award for Excellence in Pediatric Obesity Research, from The Obesity Society (2009), the TOPS award for contributions to obesity research from The Obesity Society (2014), and the Rank Prize Lecture in Nutrition (2018).
Full details on Dr Goran's research can be found on his web-site at: www.GoranLab.com
Evelyn Rusli
Co-Founder
Yumi
Evelyn Rusli
Co-Founder
Yumi
Evelyn Rusli is the co-founder and President of Yumi, a fresh, organic baby and toddler food service focused on the first 1,000 days of nutrition. Prior to Yumi, she spent more than a decade as a journalist at the Wall Street Journal and the New York Times covering innovation and startups. She is a graduate of Princeton University and was previously an Entrepreneur-in-Residence at Social Capital.
Jennifer Chow
Co-Founder
Nuture Life
Jennifer Chow
Co-Founder
Nuture Life
Jennifer is a lifelong foodie and mother of two little boys whose passion for helping families through childhood nutrition led her to start Nurture Life. As she works towards setting a new standard for the kids food industry, Jennifer focuses on new product development and innovation, customer experience and strategy. Prior to Nurture Life, Jennifer spent 17 years in marketing and product development in the technology industry, most recently as vice president of marketing at a high-growth, cloud platform startup. She previously ran marketing at a media software company and cleantech company. Jennifer holds a B.S. in Economics and MBA from The Wharton School of the University of Pennsylvania.
Sharon Donovan
Professor and Director of Personalized Nutrition Initiative
University of Illinois
Sharon Donovan
Professor and Director of Personalized Nutrition Initiative
University of Illinois
Dr. Donovan received her B.S. and Ph.D. in Nutrition at the University of California at Davis. She completed a postdoctoral fellowship at the Stanford University School of Medicine before joining the faculty in the Department of Food Science and Human Nutrition at the University of Illinois, where she is currently Professor and Melissa M. Noel Endowed Chair in Nutrition and Health.  In 2020, she was named the inaugural Director of the Personalized Nutrition Initiative at the University of Illinois. 
Her laboratory conducts research in the area of pediatric nutrition. On-going work is focusing on nutritional approaches to optimize the development of the gut microbiome, immune and cognitive development in infants.  Dr. Donovan has ~ 240 peer- publications and has garnered over $35M in grant support from the NIH, USDA, Foundations, and the food and pharmaceutical industry. She was elected to the National Academy of Medicine in 2017 and served on the 2020-2025 Dietary Guidelines for Americans Advisory Committee. 
Tim Brown
Chief Executive Officer
Evolve Biosytems
Tim Brown
Chief Executive Officer
Evolve Biosytems
Tim is a 30-year veteran of the global healthcare, consumer goods and pediatric nutrition industries.  After earning his MBA at Cornell University, he joined Procter & Gamble in Marketing and spent the next seventeen years in positions of increasing responsibility culminating in an appointment as General Manager of the North American Personal Healthcare business.  In that role, he was responsible for leading well-known household brands such as Prilosec OTC, Vicks, Pepto-Bismol, Metamucil, and led the launch of the adult probiotic, Align.  Tim then moved to Mead Johnson Nutrition as SVP & GM of the North American business unit, and later moved to Singapore where he held a similar role leading the South/Southeast Asia business unit and Asia Regional office.  Tim joined Evolve BioSystems in 2016 as COO and in 2017 he was appointed CEO.
Roberto Berni Canani
Director of the ImmunoNutritionLab
CEINGE Advanced Biotechnologies Research Center
Roberto Berni Canani
Director of the ImmunoNutritionLab
CEINGE Advanced Biotechnologies Research Center
Prof.Dr.Roberto Berni Canani is internationally recognized as one of the leading researchers in the area of pediatric gastroenterology,  food-induced diseases and nutrition. 
He received his MD and PhD degrees from University of Naples "Federico II", Naples, Italy. He is board certified in Pediatrics. 
Chief of the Pediatric Allergy Comprehensive Education, Treatment and Support Program at the University Federico II of Naples one of the largest provider of pediatric allergy services in Italy. (www.allergologiapediatrica.eu). The Program is designed to treat all aspects of food allergies, including medical, dietary, social and psychological concerns. The team is made up of many different types of care professionals, each with a unique role in treating, educating and supporting the patients and their families, including: pediatricians, allergists, dieticians, social workers, nurses, psychologists, neuropsychiatrists, and allergy technicians. The Program has been accredited as the Reference Center for Pediatric Allergy by the Italian Society of Allergy and Pediatric Immunology (SIAIP) (http://centri.siaip.it).
Founder and Chief of the ImmunoNutritionLab at Ceinge Advanced Biotechnologies Research Center. The ImmunoNutritionLab is highly multidisciplinary and encompasses research on several topics with the aim to move disease biology from the laboratory to clinical practice. The research at the "ImmunoNutritionLab" is focused on modern nutritional interventions with a pivotal role in improving the health status of both current and future generations. (http://www.immunonutritionlab.com).
Founder and Member of the Advisory Board of the Task Force on Microbiome Studies, a collective and multidisciplinary microbiome initiative bringing together facilities from 14 different Departments and expertise from more than 100 staff scientists spanning soil/plant/food/human microbiome, and including chemistry, engineering and social sciences at the University Federico II of Naples, Italy (www.tfm.unina.it).
He is author of more than 300 publications among scientific paper on international journals, chapters of books and reviews. His publications are widely quoted (collectively more than >17900 citations as at June 2021). H-index score 63. Total impact factor score: >2000. 
Associate editor of World Journal of Gastroenterology, Journal of Pediatric Gastroenterology and Nutrition, Journal of Gastroenterology and Hepatology Research, Allergies, International Journal of Autoimmune Disease & Therapy. 
He is member of many national scientific societies (Italian Society of Pediatrics, Italian Society of Pediatric Gastroenterology Hepatology and Nutrition, Italian Society of Pediatric Allergy and Immunology, Italian Society of Infectious Diseases, Italian Society of Pediatric Research). Vice-president of the Italian Society of Pediatric Gastroenterology Hepatology and Nutrition (SIGENP) (2008-2012) and actual chief of the food-induced diseases working group (from 2014). He is member of the European Academy of Allergy and Clinical Immunology (EAACI) and of the European Society for Pediatric Gastroenterology Hepatology and Nutrition (ESPGHAN). 
He has obtained several scientific prizes for the research activity.
Member of the Expert Panel (from 2011) and of the Dietetic products, Nutrition and Allergies Panel of the European Food Safety Authority (EFSA) (2012-2015). 
From 2013 he is enclosed in the list of Top 100 Italian  Scientists of VIA-Academy (http://www.topitalianscientists.org/Top_italian_scientists_VIA-Academy.aspx).  
In 2019 he has been enclosed in the Plos Biology list of the most influent international scientists in the world (https://doi.org/10.1371/journal.pbio.3000384).
Key contributions: Dr.R.Berni Canani has developed an interdisciplinary research team and a highly integrated research clinical program to better understand the pathogenic mechanisms of GI diseases and provide the best care for children affected by these disorders. The main study aim of the program is focused on the identification of best strategies for the management of pediatric patients affected by food allergies and food intolerances, and for the identification of innovative strategies to induce immune tolerance in children affected by food allergy. A bench to bedside approach is used to investigate pathophysiological basis of pediatric food-induced diseases including animal models, peripheral blood cells culture from children, epigenetics biomarkers involved in IgE- and in non-IgE-mediated food allergy, gut microbiota structure and function analysis. His studies on gut microbiome, oral tolerance and immunonutrition have already been translated into novel concepts and lead to a paradigm shift in the pathogenesis and treatment of food allergy and of other pediatric diseases.
Invitations: He has received >190 personal invitations to speak at international conferences, most of these as a Keynote or Plenary speaker.
Independent Research: Dr.Berni Canani has  demonstrated his research leadership potential by establishing a new independent, productive research group in 2000 (currently supporting 30 staff). To this end, he was involved in raising infrastructure funding to fully equip the new laboratories for this growing group. He has also independently raised > 10 million Euros (as chief investigator) in the last 5 years. He has supervised 25 postgraduate students (11 PhD students and 4 clinical fellows) and 10 honors students.
Media and Public engagement: He has given over 250 presentations to local and international newspapers, radio and television in the last five years. He gives public lectures and writes books for the general public.
Collaborations: Prof Berni Canani has extensive local and international academic research collaborations (in Europe, Africa, Asia and North America) as well as several links with industry and major companies involved in human nutrition.
Member of the reviewers panel of: "Research Projects of National Relevance (PRIN)"of the Italian Ministry of University and Scientific Research (from 2009); "The Research Projects and Fellowships Fund on Food and Nutrition with Implications on Public Health" Ministry of Health of the State of Israel (2013); "Health Research Board (HRB) Strategic Business Plan 2010- 2014 – The Future of Irish Health" (HRA-POR-2014-553)(2014); "Hertha Firnberg-Program of the Austrian Science Fund (FWF)" (2015-2017); "NWO Council for Earth and Life Sciences" (ALW), Ministry of Health Kingdom of the Netherlands (2015); "RFI Food for Tomorrow-Cap Aliment: Transition and adaptation of food systems for the future". European Community Research Grant (2015-2020); "Czech Science Foundation" (2017). "National Institute for Health Research" (NHS), UK (from 2018)
Thomas Sferra
Chief, Pediatric Gastroenterology & Nutrition
University Hospitals of Cleveland
Thomas Sferra
Chief, Pediatric Gastroenterology & Nutrition
University Hospitals of Cleveland
Thomas J. Sferra, M.D. is Chief of the Division of Pediatric Gastroenterology, Hepatology & Nutrition and the Martin and Betty Rosskamm Chair in Pediatric Gastroenterology at UH Rainbow Babies & Children's Hospital and he is a Professor of Pediatrics at Case Western Reserve University in Cleveland, Ohio. Dr. Sferra is board certified in pediatric gastroenterology and is a Fellow of the American Gastroenterological Association. His clinical interests include pediatric nutrition, food allergy-associated disorders, and pancreatic diseases. As an active investigator Dr. Sferra is an author on more than 100 per-reviewed manuscripts in several fields including novel therapies for inflammatory bowel disease and colon cancer, gene therapy, and the epidemiology of gastrointestinal disorders. He has authored or coauthored over 15 textbook chapters and reviews.
Serenity Carr
Chief Executive Officer
Serenity Kids
Serenity Carr
Chief Executive Officer
Serenity Kids
Serenity Carr is the co-founder and CEO of Serenity Kids, the fastest growing shelf-stable baby and toddler food brand on the market. Serenity Kids is on a mission to promote wellness starting with the first bite. Formerly employed in tech and logistics, Serenity left her job to pursue her passion of health coaching where she helped clients achieve their personal health goals. Having healed her digestive issues through a lifestyle diet change, Serenity and her husband co-founder, Joe Carr are transforming the baby food industry by developing innovative nutrient dense products because every bite counts. Serenity Kids' goal is to provide premium, health-packed, delicious, low sugar, high fat, ethically sourced, and convenient food that babies and toddlers enjoy and parents feel good about feeding them. 
Olivier Ballevre
Global R&D Manager
Nestlé
Olivier Ballevre
Global R&D Manager
Nestlé
R&D Program manager, Nestle Research. More than 30 years' experience in Animal and Human Nutrition Research and Development in academia and industry with a track records of scientific publications, patents and innovative products. Have lead different Nestle R&D organizations driving innovation in Dairy, Infant Nutrition and Petcare products categories both in Europe and in China. Currently in charge of managing for Nestle a global R&D program on Personalized Nutrition for all Nestle product categories.
Katie Thomson
Co-Founder & CEO
Square Baby
Katie Thomson
Co-Founder & CEO
Square Baby
Katie is Registered Dietitian with a Masters in Nutrition — and a mama of 2 boys. She spent her career pioneering nutrition strategy for some of the biggest and most respected brands. As the first Nutritionist for Starbucks Coffee Company, she shaped their first Health & Wellness strategy and made foundational shifts to the menu. 
When she became a mom, Katie shifted all of her energy to creating a better solution for parents and babies. And with Nutrition Science at their core, Square Baby is the only baby food company offering a Comprehensive Allergen Introduction Menu as well as 100% Daily Nutrition meal plans, customized to your baby, made fresh with organic ingredients and delivered frozen to your doorstep.
Kristie Middleton
VP, Business Development
Rebellyous Foods
Kristie Middleton
VP, Business Development
Rebellyous Foods
Kristie Middleton is vice president of business development for Rebellyous Foods and the author of MeatLess: Transform the Way You Eat and Live—One Meal at a Time. She's a sought-after speaker and thought leader on plant-based eating. In her role as Managing Director of Farm Animal Protection at the Humane Society of the United States, Middleton built and led a team of foodservice professionals working with foodservice management corporations and institutions across the U.S. to help them reduce meat purchases and incorporate more plant-based options into their menus. Middleton has partnered with the nation's biggest school districts including Los Angeles, Detroit, and Boston and major food companies to implement plant-based initiatives such as Meatless Monday. Her work has been covered by national media, including The Los Angeles Times, Civil Eats, San Francisco Chronicle, and Politico. She's a co-founder and board member of East Bay Animal Political Action Committee and serves as an advisor to Clear Current Capital. She holds a certificate in plant-based nutrition from T. Colin Campbell Center for Nutrition Studies.
Maria Rescigno
Full Professor
Humanitas University
Maria Rescigno
Full Professor
Humanitas University
Maria Rescigno is full professor, vice-rector and delegate to research at Humanitas University and group leader at Humanitas Research hospital, Milan. She graduated in Biology in 1990 at the University of Milan. From 1991 to 1994 she worked at the University of Cambridge, UK, in the Department of Biochemistry, as a visiting scholar. From 1995 to 1999, she worked at the National Research Council of Milan where she received her PhD in Pharmacology and toxicology in 1999. From 1999 to 2001 she worked at the University of Milano-Bicocca where she specialized in Applied Biotechnology. From 2001 to 2017 she has been the director of the Dendritic cell biology and immunotherapy Unit at the Department of Experimental Oncology at the European Institute of oncology. She was the first to show that dendritic cells actively participate to bacterial uptake in the gut and the existence of a gut vascular barrier that resembles the blood brain barrier. Her major field of interest is mucosal immunology, the microbiota and the development of new cancer immunotherapy strategies. She authored more than 160 publications in high impact journals including Science, Nature Immunol, Immunity, J. Exp. Med., Science TM. She was nominated EMBO young investigator in 2007. In 2008-2013 she was visiting professor at the University of Oslo. In 2011 Maria Rescigno won the Avon prize as 'Woman symbol of the city of Milan' and was elected EMBO member. She has been the recipient of three ERC grants (starting, proof-of-concept and consolidator). From 2019 she is member of the EMBO council. She seats in the technical and scientific board of several charities (AIRC, L'Oreal) and in different companies (Gelesis, MillBo, SiFi).
In 2016 Maria Rescigno has founded Postbiotica s.r.l. a spin-off of the University of Milan that exploits microbiota-derived metabolites as new pharmaceutical agents. In 2017 Postbiotica has won two competitions: Bioupper  (Italy) and MyStart BCN (Spain).
Susan H. Mitmesser
VP, Science and Technology
Pharmavite
Susan H. Mitmesser
VP, Science and Technology
Pharmavite
Dr. Mitmesser provides scientific leadership at Pharmavite to advance innovation and new product development strategies, and to ensure the scientific integrity of all products made under its brand portfolio.  She has a passion for nutrition and wellness and leverages her ability to communicate scientific findings to consumers and the marketplace. 
She brings 20+ years of extensive experience in research and nutritional biochemistry across various industries and sectors, including food, dietary supplements, academia and clinical settings. She serves on the Editorial Board of four peer-reviewed journals: Advance Journal of Food Science and Technology, Journal of Pediatric Intensive Care, World Journal of Clinical Pediatrics, and Journal of the International Society of Sports Nutrition. In addition, she has published in many peer-reviewed journals and is a contributing author for book chapters relating to nutrition in adult and pediatric populations.
Dr. Mitmesser is an active member of the American Society of Nutrition, the American Association for the Advancement of Science, and the New York Academy of Sciences. She also serves on the Senior Scientific Advisory Council for the Council for Responsible Nutrition.
Currently, Dr. Mitmesser is an adjunct professor in the Department of Nutrition Sciences at the University of Connecticut and in the Gerald J. and Dorothy R. Friedman School of Nutrition Science and Policy at Tufts University. She holds a PhD in Nutrition Biochemistry from the University of Nebraska and a Master's degree from the University of Nebraska Medical Center.
Andrew Bartko
Executive Director for the Center for Microbiome Innovation
University of California, San Diego
Andrew Bartko
Executive Director for the Center for Microbiome Innovation
University of California, San Diego
Dr. Andrew Bartko serves as Executive Director of the Center for Microbiome Innovation (CMI) at UC San Diego, which exists to inspire, nurture, and sustain vibrant collaborations between UC San Diego Microbiome experts and industry partners. Serving in this role since July 2020, he is responsible for leading a team focused on fostering and expanding industry and academic collaborations to accelerate microbiome discovery and create innovative technologies to advance the field and enable major clinical breakthroughs. Dr. Bartko holds a concurrent title of Professor of Practice in the Department of Bioengineering at the UC San Diego Jacobs School of Engineering. Prior to CMI, Dr. Bartko was a Research Leader at Battelle Memorial Institute, a nonprofit global research and development organization committed to science and technology for the greater good. Dr. Bartko has extensive business development, technical knowledge, and application development experience and significant expertise in developing innovative technologies and building industrial research partnerships. He brings over seventeen years of progressive leadership experience in various roles at Battelle and Los Alamos National Laboratory. Dr. Bartko received his Bachelor of Science in Physical Chemistry from the University of Pittsburgh and his Ph.D. in Physical Chemistry from the Georgia Institute of Technology
Shibani Baluja
Founder & CEO
Lil'gourmets
Shibani Baluja
Founder & CEO
Lil'gourmets
Shibani Baluja is the founder & CEO of lil'gourmets. lil'gourmets created the first and only chilled organic veggie meal for kids and strives to cultivate curiosity in kids by exposing them to unique tastes, textures, and cuisines to help them fall in love with vegetables and diverse, culturally-rich foods for life. Before being consumed by creating healthy food for kids, Shibani spent 11 years at Kraft Foods, most recently as a Director in their Mergers & Acquisitions team where she led a number of acquisitions, divestitures, and other strategic initiatives.  Prior to that, she spent six years at Merrill Lynch in their Private Client Group.  She holds her BA in Economics and MBA in Finance & Strategy from the University of Michigan.
Kelly Jones
Specialist in Sports Dietetics
Kelly Jones Nutrition
Kelly Jones
Specialist in Sports Dietetics
Kelly Jones Nutrition
Kelly Jones is a board certified specialist in sports dietetics as well as a mom of two (3 and 8 months). As a media and nutrition communications expert, she began her career with nearly a decade as an associate professor teaching nutrition to thousands of nursing students as well as those entering nutrition and exercise science fields. Her private practice works with athletes at every level, including busy parents and active families, in individual and group settings. She is regularly featured in print and broadcast media and consults with national sports organizations and food companies who align with her philosophies. With a plant-forward approach, her
website
and
social media
offer practical resources and tips, easy recipes, and self-paced courses to shift anyone's eating pattern to optimally fuel their body and mind. Kelly also founded and oversees the services and resources provided by
Student Athlete Nutrition
, whose mission is to make accurate performance nutrition information and practical applications accessible to more high school and collegiate athletes.
Kendall Glynn
Co-Founder
Square Baby
Kendall Glynn
Co-Founder
Square Baby
Kendall Glynn, MS, CGC – Cofounder COO, Square Baby: Mom of 3 and Certified Genetic Counselor with a Masters in Biophysics and Molecular Genetics. She spent her career in perinatal services and family planning. She was part of the leadership team at CPMC in San Francisco, and then launched San Francisco Perinatal Associates (SFPA) — the first private, full-service perinatal center in SF. Since leaving SFPA, she has been actively involved in philanthropy, 
raising millions for both Children's Hospital Oakland and George Mark Children's House, where she recently became their newest Board Member.
Sam Ahn
Allergist & Immunologist
North Bay Allergy & Asthma Associates
Sam Ahn
Allergist & Immunologist
North Bay Allergy & Asthma Associates
Dr. Ahn is currently owner and partner at North Bay Allergy & Asthma Associates in Napa, California.  Prior to that, he was a partner at Allergy, Asthma Clinic in Phoenix, Arizona and the Vice President of the Arizona Allergy Society.  He graduated with a degree in Biology at Johns Hopkins University, received his MD at Harvard Medical School and completed his Internal Medicine Residency at Yale.  He then moved to New York City to complete his Fellowship in Allergy & Immunology at Mount Sinai Medical Center.  While there, he worked on various research projects, abstracts and papers relating to food allergies.
Recent accolades include San Francisco Magazine top doctor and Sonoma Magazine top doctor.  He has also volunteered his medical services in various countries, including Eritrea and Botswana.  Special interests include pediatric food allergy and immunologic disorders.
Melinda Elliott
Chief Medical Officer
Prolacta Bioscience
Melinda Elliott
Chief Medical Officer
Prolacta Bioscience
Dr. Melinda Elliott joined Prolacta Bioscience in 2016 as senior director, clinical education and professional development, and is currently our CMO. She serves as the voice of the patient, working to ensure that the needs of premature infants are being articulated and that relevant treatment and product opportunities are identified. She also continues to serve as a clinical neonatologist with the Pediatrix Medical Group.
After holding professional and clinical positions at The Johns Hopkins Hospital, Union Memorial Hospital, and Franklin Square Hospital Center, she joined the faculty at The Herman & Walter Samuelson Children's Hospital at Sinai in Baltimore and the Pediatrix Medical Group.
Melinda has committed her career to the care of vulnerable, premature infants and has researched the benefits of an Exclusive Human Milk Diet (EHMD) for extremely low birth weight premature infants in the neonatal intensive care unit (NICU). She has investigated breastfeeding practices of mothers of very low birth weight infants and her clinical research is published in academic journals. Melinda is an experienced neonatologist, educator, mentor, and leader in neonatal intensive care.
Melinda earned her doctor of medicine degree from West Virginia University School of Medicine. A champion for babies since the inception of her medical career, she trained and taught extensively at the University of Florida including residency training in pediatrics, a faculty position as chief resident in pediatrics, and fellowship training in neonatal-perinatal medicine.
Partner with Us
Bringing together senior-level executives from across the industry, the inaugural Early Life Nutrition Summit promises an unrivalled networking and learning opportunity for everyone working in this space.
The Early Life Nutrition Summit provides a rare opportunity to showcase your offering to a dedicated, world-class audience. Spaces are limited this year, please contact our commercial manager, Oscar (oscar@greygreenmedia.com), to discuss opportunities for involvement.
Contact Us +
Register for the Event
For pricing and booking options please click the button to go to the registration page.
Registration